The NEWS from HQ, June 2017
The NEWS from HQ, June 2017
June 1, 2017
it's THE NEWS from HQ!
Headquarters, Inc. 
June, 2017
This month: Restricting Access to Lethal Means
Quick Links
Upcoming Events
June 1 will be the last Volunteer Information Session before HQCC's volunteer summer training begins. It takes place in theHQCC Conference Room at 6:30.
June 12 First day of summer 2017 volunteer training
June 16 An evening with Kevin Hines, suicide attempt survivor and author. 7:00pm, Lied Center, Lawrence, KS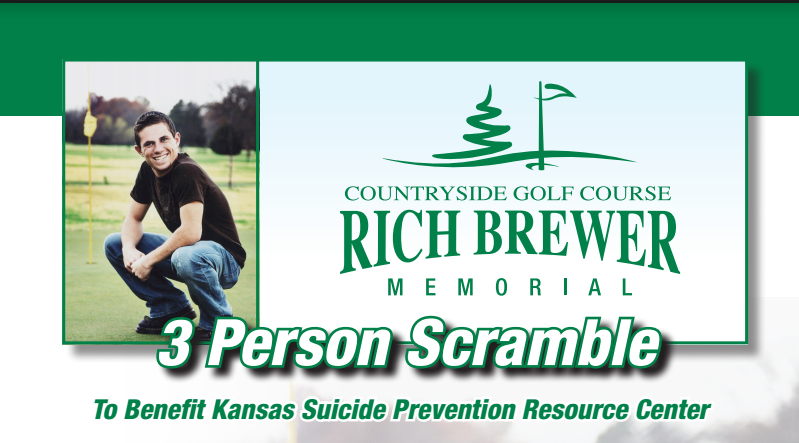 June 17 Rich Brewer Memorial golf tournament at Countryside Golf Course in Pittsburg, KS. All proceeds to benefit Headquarters, Inc. and the KSPRC. Call (620) 232-3654 to sign up or for more details!
July 15 Bubble futbol Tournament (aka, the most awesome thing EVER), Theis Park, Kansas City, MO. click for the One Goal Website or Facebook event for more info--sponsorship packages are available!
Become a Sustaining Partner! When you enroll, you'll be signing up for scheduled monthly giving to Headquarters, Inc. 
Just $41 per month is equal to a $500 annual gift! 
Recommended reading: Jumpers, The fatal grandeur of the Golden Gate Bridge by Tad Friend, New Yorker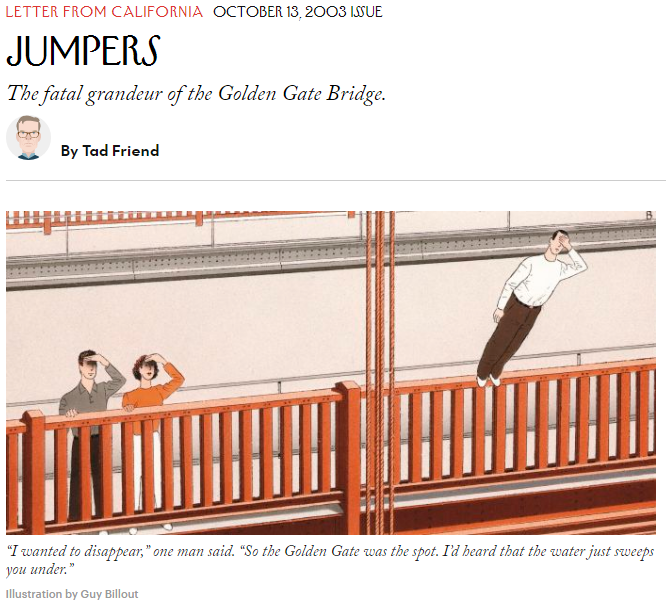 A note from Monica
Monica Kurz, Kansas Suicide Prevention Resource Center
Hello Suicide Prevention Partners!
When a person makes the decision to end their life, attempts are not long drawn-out plans as some books, movies, and TV shows make them out to be. 60% will attempt within the first 15 minutes and 90% within the first 24 hours. Access to lethal means can be the difference between life and death. Statistically, people are unlikely to change to an alternative method once they have decided how they are going to attempt suicide. 
Our counselors are trained to assess for someone's plan for suicide and the availability of means. We know that if we can help callers put several steps in-between themselves and their identified plan, we can help give them time to realize other ways to cope with the intense emotional pain they are experiencing instead of suicide. Steps such as using a trigger lock, using a gun safe, and storing ammunition in a different location than the firearm can save lives. Firearms account for about 50% of the suicide deaths nationally. In Kansas from 2006-2010 60% of suicide deaths in men were caused by firearms. In the same time frame, 42% of suicide deaths in women were caused by poisoning. Storing large bottles of prescription and over-the-counter medication in a locked drawer or closet, requesting medication in blister packs, and making sure pesticides and chemicals are safely stored under lock-and-key are crucial as well.
Hold on--OTC medication you ask? Yes. Tylenol, for example, is a very lethal means of overdose because of the damage that it will do to someone's liver. In the UK, Tylenol is now sold in blister packs to make it more difficult to access a large quantity at one time. Even very small things like having to open several blister packs helps build extra steps and time to consider alternatives to death. In your home, lock up the giant bottle, keep a few doses in a smaller child-safe bottle or medication dispenser for daily convenience.
While these statistics and instructions can feel overwhelming, These are just some of the tools and information our volunteers use to save the lives of real people who call our crisis line. 
The KSPRC offers the CALM: Counseling Access to Lethal Means training for healthcare professionals, workplaces, schools, civic groups, non-profits and others who want practical instruction in how to collaborate with people they care about to restrict access to very lethal means. Each person has theopportunity to create a suicide safer environment in their homes and workplaces by thinking about how firearms, medications and potentially abusive substances are stored.  
Director, KSPRC
A Simple Way to Reduce Suicides
By EZEKIEL J. EMANUEL, JUNE 2, 2013 9:00 PM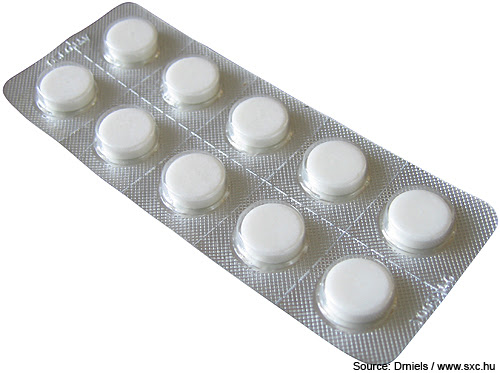 There is a simple way to make the medication less accessible for those who would deliberately or accidentally overdose — and that is packaging.

We need to make it harder to buy pills in bottles of 50 or 100 that can be easily dumped out and swallowed. We should not be selling big bottles of Tylenol and other drugs that are typically implicated in overdoses, like prescription painkillers and Valium-type drugs, called benzodiazepines. Pills should be packaged in blister packs of 16 or 25. Anyone who wanted 50 would have to buy numerous blister packages and sit down and push out the pills one by one. Turns out you really, really have to want to commit suicide to push out 50 pills. And most people are not that committed.
In September 1998, Britain changed the packaging for paracetamol, the active ingredient in Tylenol, to require blister packs for packages of 16 pills when sold over the counter in places like convenience stores, and for packages of 32 pills in pharmacies. The result: a study by Oxford University researchers showed that over the subsequent 11 or so years, suicide deaths from Tylenol overdoses declined by 43 percent, and a similar decline was found in accidental deaths from medication poisonings. In addition, there was a 61 percent reduction in liver transplants attributed to Tylenol toxicities. ....read the full New York Times article....
Volunteer Spotlight
Linda W. 
Linda has been in Lawrence since 2012.  She moved here after an 18 year marriage that ended in abuse.  She has a 26 year old daughter who is the light of her life.  She managed to go to college and more college, all on her own.  As a single Mom she didn't have much means, but she put it together. She has two kitties and a Pomeranian named JoJo, who frequently comes and helps when she volunteers in the crisis center call room. 
"I had felt like I was drowning in Washington, by the time I got to Lawrence, I was pretty broken.  I had been involved in some support groups in WA for DV and felt that I wanted to give back somehow.  I saw the ad for HQ info meeting and signed up, I wasn't able to make the first informational meeting due to an illness, which would have been fall of 2013.  So, I tried again and was accepted into the Spring '14 class.  I cried during my interview, I cried through training. I was so emotionally distraught and insecure.  As I took the training and started taking calls, something in me changed.  I found my bubbly self again, I felt love and acceptance from the family at HQ.  I still cry during calls at times, they break my heart sometimes, but when I know I've helped someone it is so worth it."
Linda says that as much as it aches her, she loves talking with young people. Usually, she can get them to safety and have them set up to talk to someone.  "The people we talk to on a day to day basis, for most of them, we are a bright spot. We are sometimes the only contact they have with anyone.  They may be in a good place or in a place of despair.  Having been in very dark places myself, I feel that I can relate to them."
 She adds, "HeadQuarters has changed my life, it is one of the most beautiful things that has happened to me." And we believe that she, as all of our volunteers, is also one of the most beautiful parts of Headquarters. 
The Night Shift, with Rye
Rye M., Overnight Counselor
Though we are here 24/7/365, the evening and overnight hours are when our crisis center receives some of our most serious calls. In this regular section, we hope to let Rye share with you some insights and some wisdom on what it's like to be a HQCC Counselor
How do you ask someone to eliminate access to their means of suicide when those means are also, paradoxically, crucial for them to feel safe?  How should you ask a survivor of rape to get rid of a gun in their nightstand if having it nearby is the only thing that makes them comfortable enough to sleep at night?  How can you ask a combat veteran to lock up their firearms if every instinct they have tells them that being that vulnerable is a death warrant?
The way you approach asking a person-at-risk to limit access to something that represents both self-destruction and self-preservation, is the same way you approach everything else in suicide prevention: with understanding, respect, and compassion.  The understanding that limiting access can be both paramount to safety and emotionally daunting, the respect to acknowledge and validate why maintaining that access is important to them, and the compassion to empower the side of them that is struggling to have compassion for themselves.
In the News
A few news stories from our Twitter feed 
Support Headquarters, Inc. every time you shop
Please visit our website at http://www.headquarterscounselingcenter.org/
Donate to our cause at http://www.headquarterscounselingcenter.org/donate/